About us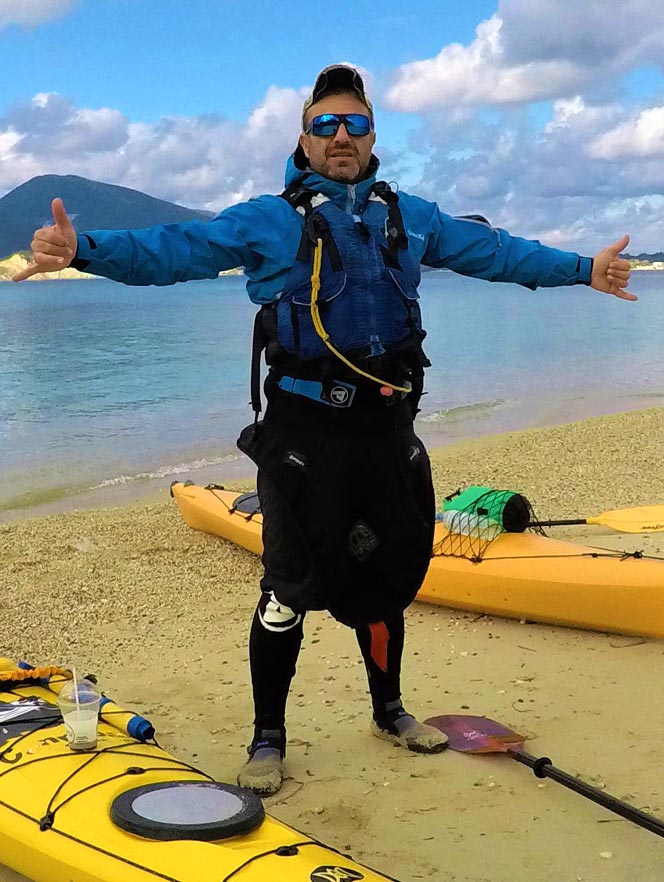 Welcome to our company "Seakayaking Zakynthos". We can offer you sea kayaking day trips, snorkeling and expedition. Cycling tours around the natural parts of Zakynthos / trekking walk and explore around the island. A real adventure making your holydays like no other.
Our activities take place in different locations around Zakynthos and are open to all ages and ability levels. No previous experience is required. Our basic principle is to have fun, always keeping safety first.
Our company has 9 years experience and your qualified guide Dimitris will show you wonderful places all around the island.
Kayak adventures to various locations on Zakynthos. Visit places such as the famous Blue caves, Keri caves, turtle island "Marathonisi" or the Shipwreck beach. Venture with us and feel closer to the nature, closer to the big blue sea and of course away from standard holydays.
Snorkeling adventures to various locations. Snorkel on top of the crystal clear blue sea, venture into the underwater kingdom and interact with the varied wildlife.
With any luck we even can spot the sea turtles "Caretta Caretta".
Cycling adventures around the natural parts of Zakynthos.
Trekking and walk at the beautiful nature of zakynthos.
Stand up paddle adventures. Discover every inch of the island'coast. Views of the spectacular rock formations, crystal waters and beautiful beaches.