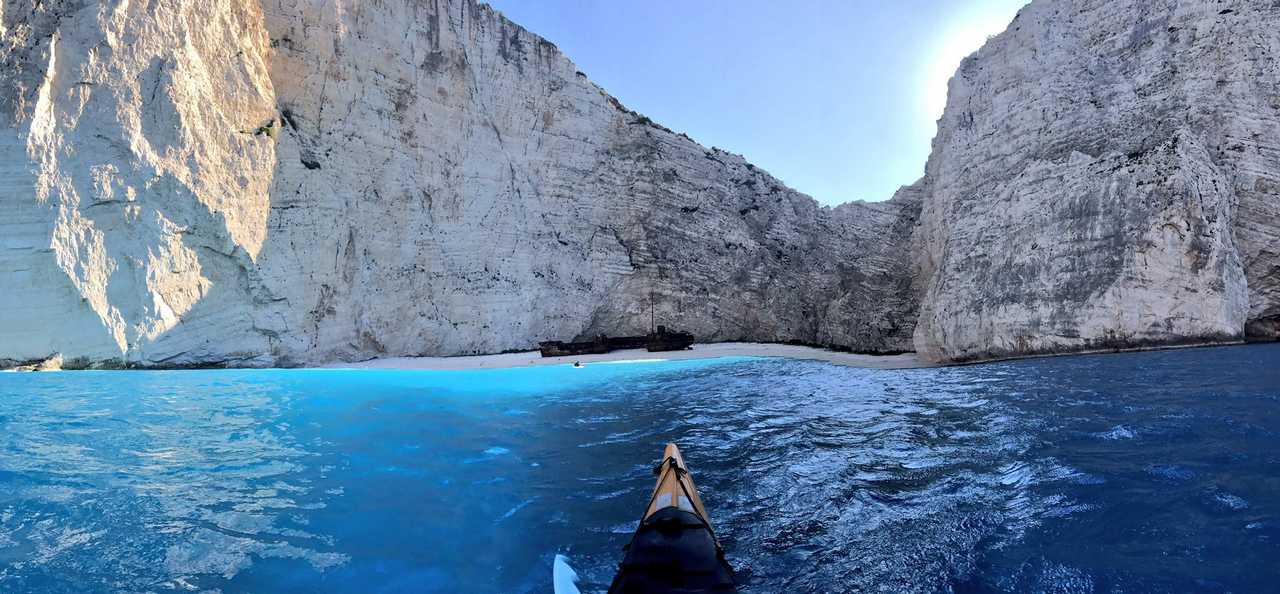 5-days expedition around Zakynthos
Total Distance: 45 Nautical Miles
Difficulty level: HARD
Only for certified experienced kayakers
Pick up point: Hotel

Day 1: We meet, prepare our equipment, make a lesson about safety precautions and have a little tour in Zakynthos.
Day 2: Kayaking from St. Nikolas port to Shipwreck. Camp there for the night.
Day 3: Kayaking from Shipwreck to Porto Limnionas. Camp there for the night.
Day 4: Kayaking from Porto Limnionas to Keri Lake. Return to the hotel for the night.
Day 5: Αdieu. We give you your photos and souvenirs.